about us
London Girls Rock Camp is focused on empowerment, confidence building, friendship-making, and most importantly: music-loving. Lead by a team of female musicians and industry contributors, LGRC is excited to bring programming aimed at campers aged 8-15 who self-identify as female, trans, and gender non-conforming.
No musical experience is necessary as we guide campers through a series of workshops and classes that are developed to build skills and confidence in their individual practice and as a band. London Girls Rock Camp is inclusive and ensures that all participants are safe and comfortable.
Get Involved
London Girls Rock Camp runs with a lot of patch cables, a pinch of spunk, a dash of glitter, and with a DIY mentality. That means that we need YOU to make it all go. If you're interested in getting involved over March Break, please fill out our volunteer form below. We will run a new call for the summer time programming as well. Hope to see you soon!
A week at camp
Instrument Selection
Every camper is able to pick their instrument through the registration process with all necessary gear provided and no experience required. We do our best to make sure that everyone plays what they want - but not everyone can be the drummer! Instruments at camp are guitar, keyboards, bass, and drums.
Music Lessons
Every morning, campers spend dedicated time with their peers learning and practicing their instruments. Each lesson is led by one of our dedicated instructors all of whom have played in bands or as individual artists in London's music community.
Lunch Time
Healthy lunches are provided to all campers through our partnership with Growing Chefs Ontario and they are enjoyed while watching local musicians and bands perform and share their experience.
bands
On the first day of camp, campers are given their band assignments. Throughout the week, the band will work together to design their logo, take band photos, and will collaborate during workshops and some lessons as they write their own songs.
Workshops
We believe in equipping young kids not only with the power of music, but also with the power of confidence. Our workshops focus on gender, body positivity, history of women in music in addition to teaching them songwriting, showing them how to sound check, make their own merch, and more.
The Final show
It's one thing to play and practice with your new friends - and it's another to perform for your family and community. The grand finale of London Girls Rock Camp is our Final Show, where each band gets the opportunity to play the songs they've written and rehearsed as well as a very special camp theme song.
Dates for 2019
London Girls Rock Camp: Summer
July 8th - 12th, 2019
July 15th - 19th, 2019
the centre for digital and performance arts
London Girls Rock Camp is hosted at Fanshawe College's downtown campus. We are incredibly lucky to have a beautiful space to practice, learn, and perform in the heart of London, Ontario.
TAP CENTRE FOR CREATIVITY
TAP (formerly known as The ARTS Project) is at the centre of creativity in London, supporting emerging and developing theatre, visual and performing artists.
LONDON MUSIC HALL
London Music Hall is a premier stop for many bands/artists as they tour through Southern Ontario. Acts such as The Arkells, The Trews, Killswitch Engage, Lee Brice, Skrillex, August Burns Red, Calvin Harris, Snoop Dogg & many more have played the venue.
growing chefs ontario
With a mandate for teaching kids healthy and sustainable eating, we are very fortunate to have a such a great partner to deliver us healthy lunches every day of camp.
Grooves Records
Grooves has been a London, Ontario staple for musicians and music-lovers for almost twenty years and we appreciate their continued support in developing the next generation of musicians.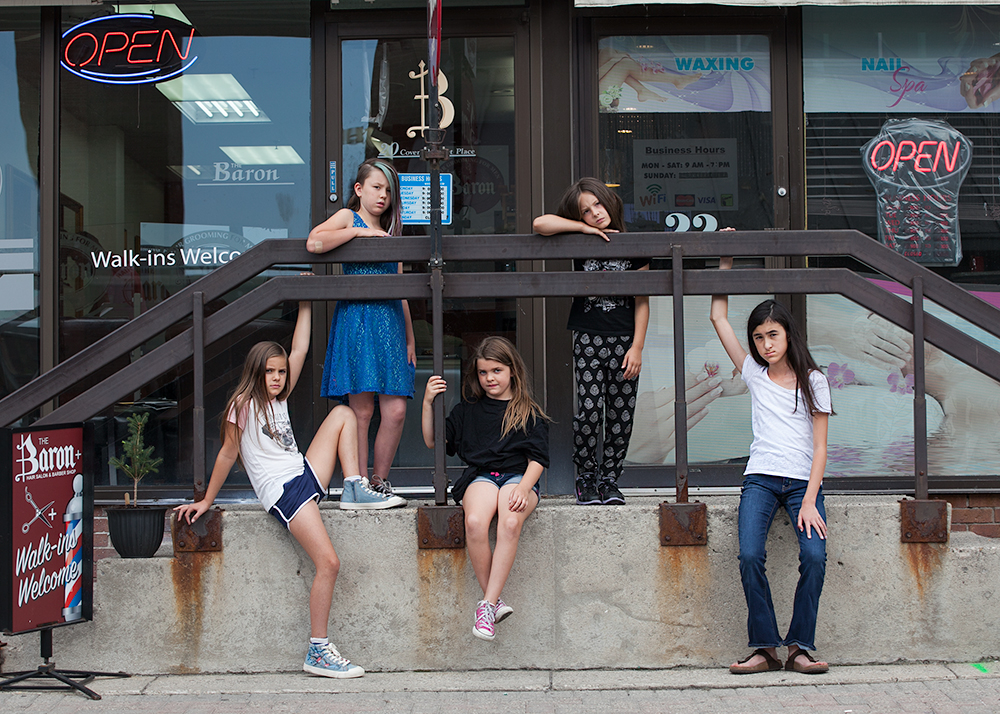 Contact us
Do you have someone in your life that would love the chance to rock out on stage with new friends? Have some questions before we turn your kid into the next Joan Jett? Let us know.